Brought to you by Chase Corporation, a leading manufacturer of technical products for high reliability applications throughout the world.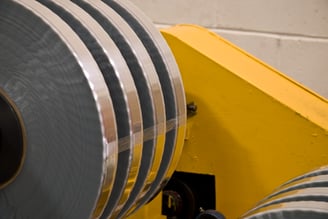 Before delving into the details of making wise coated tape decisions, let me first point out that some standard Chase products already have fusible coatings or films, making it far easier and faster for you to make a selection, receive the product, and get on with the business of manufacturing and selling. If there's something we have on hand that suits your needs, all the better!
Chase understands, though, that not every shoe fits every foot, and if it's a development product you're interested in – something whose end use is different, thus requiring a unique construction -- then, hey, you're still in good hands with Chase.