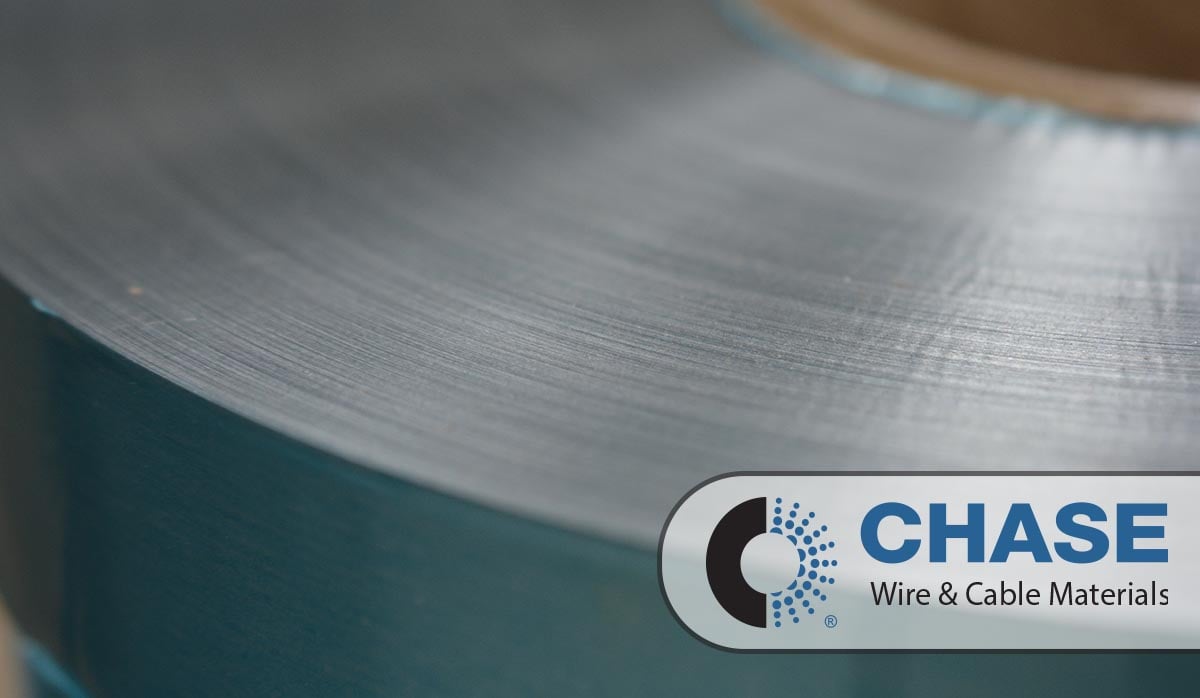 Tinting our products is a feature we offer on most of our laminated tapes, as well as other single-ply tapes. Using laminates of various colors, which are subsequently applied to conductors, is the basic method for identifying single or twisted pairs or bundles of conductors from one end of a cable to the other for point-to-point wiring and for circuit diagrams. This allows a field technician or manufacturer to identify and connect the proper conductors to the hardware at each end of the cable.
There are industry recognized and specified colors to choose from for various applications. Our standard color offerings include blue, red, green, gold, orange, black, white and violet, which meet most requirements. Blue is one of the more common colors used in aluminum / polyester or polypropylene laminates.
The reason we tint the polyester side of the laminate is to create a reference point so the tape can be applied properly -- per customers' cable design criteria. The customer will always know that the blue side is the polyester side, and the aluminum side is the "conductor" side of the tapes. Customers can apply the tape with the aluminum side down, or up, depending on their application. Per requests, we can also wind the tape on the core with the aluminum side in or out when we produce the pads or traverse packages.
Related article:
The Long & Short of Choosing the Best Coated Tapes for Wire & Cable Applications
In addition to identifying which side is the aluminum or film side of the tape, a tinted or color-coated tape can be used underneath a clear jacket material. This can eliminate the need to color the jacket material, while still getting a finished cable that has a specified color. An example of this type of application is applying an orange coating to Nomex, followed by the customer applying a clear high-temp jacket, which would result in an orange finished cable.
We would also point out that our tinting methods and manufacturing processes for adding color to tape are fairly standard in terms of cost. The colorants, however, vary in price and impact the final cost of the finished products. Gold, violet, green, and red tend to be more expensive color pigments, resulting in different pricing for a tape that may be the same component construction of aluminum and polyester or polypropylene. In addition to the color requirement, MOQs (Minimum Order Quantities) for special colors, or for the tape constructions requested, will also affect the final cost of finished products.
LamIn summary, we tint the film side of our laminates as a benchmark reference for our customer to recognize which side of the tape is which. We also coat single-layer tapes for various applications and can customize colors at customer requests.