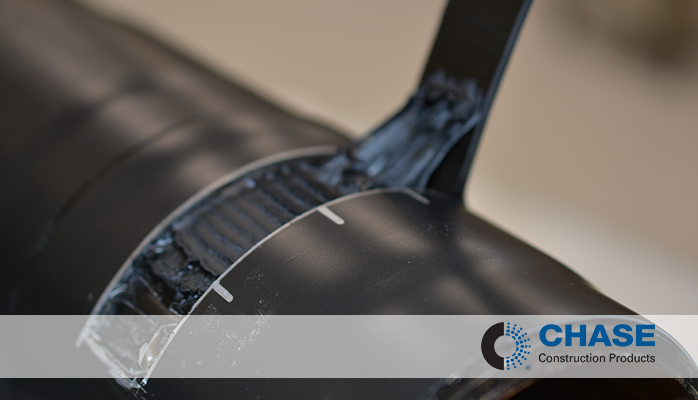 Image: Electronic scale to measure peel
A common request by our customers is to perform an infield test on a wrapped pipe to confirm that the tape system has been applied correctly and the tape is performing as per design.
The "peel test" is a typical industry standard procedure that offers the opportunity to see under real conditions that the tape has been applied correctly.
According to the manufacturer, the adhesion should be cohesive (see photo 1) and should adhere to both the substrate and the pipe itself.