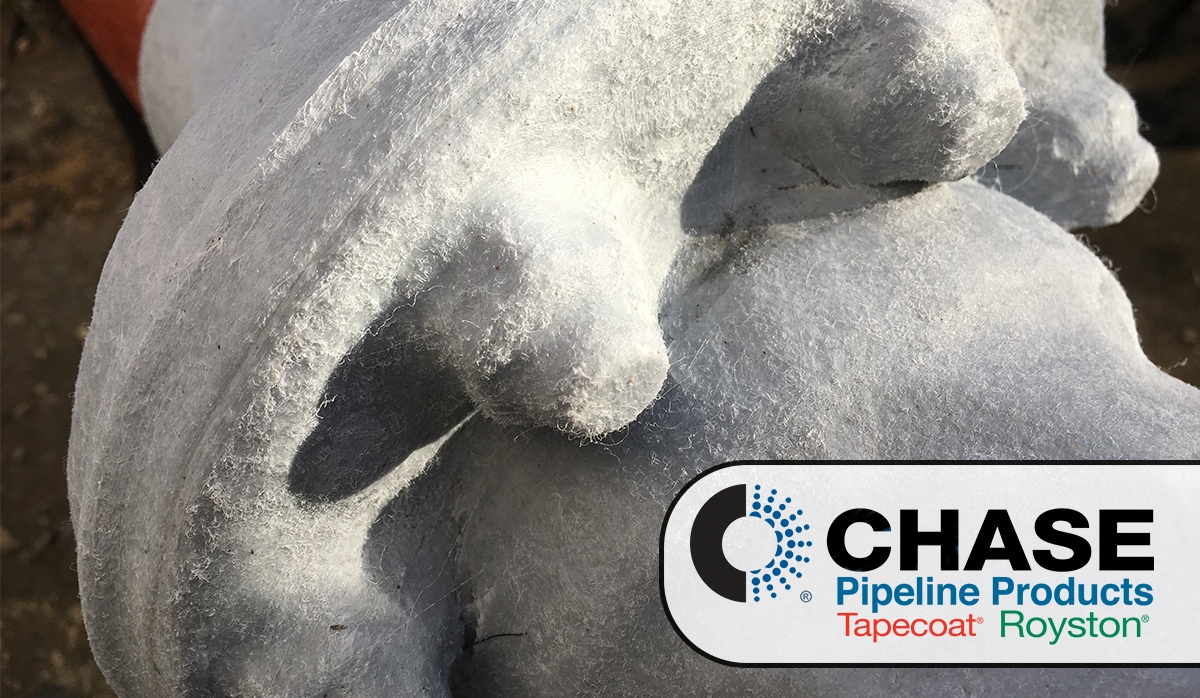 Profiling putty has long been a standard tool in the protection of pipe flanges and push fit joints prior to overwrapping with tapes; however, its use with Heat Shrink Sleeves (HSS) is comparatively minimal. Many HSS manufacturers state that HSS are conformable enough that they do not require profiled corners.
Whilst it may be possible for an expert to repetitively apply HSS into a 90-degree corner without the entrapment of moisture or damage to the coating due to localised excess heat, it is better to minimise the risk by profiling the corner prior to applying the HSS when the application is being undertaken by less experienced contractors.
| | |
| --- | --- |
| | |
| Image: Typical flange/joint connection | Image: Spacer Protected by Petrolatum Tape Prior to Putty Infill |
HSS are an excellent solution to the protection of butt joints where no profile changes are encountered and heat can be applied evenly over the whole joint; however, for flanged and push fit connections, we recommend the use of wrapping tape and moulding compound, or if an end user wishes to use HSS, then we strongly recommend the use of a profiling mastic.
| | |
| --- | --- |
| | |
| Image: Push Fit Joints with Heat Shrink Slevees + Putty Profiling Protection | Image: Typical flange/joint connection |
Access to the fitting is often difficult if being undertaken in the trench, often with water in the base of the trench and minimal space around the fitting. It is in this environment that HSS contractors need to be able to fully access the fitting and apply torched heat evenly over the connection without damaging the sleeve, making sure that no voids remain under the HSS and that the torch head does not linger over the same area for any protracted period of time. By simply applying a profiling putty under this area, you enable the HSS to be quickly accessed and heat evenly applied without damaging either the HSS film or the underlying main pipe protection coating.
| | |
| --- | --- |
| Image: Large Spacer Filled with Profiling Putty | Image: Flanged Joint w/Profiling Putty |
| | |
A number of end users are now adding the use of the moulding mastics with HSS within their own pipe protection specifications as it has now been clearly recognised that by carefully protecting complex shapes via the use of a mouldable putty, you are minimising a potential hidden risk of damage to the coating often in an area that cannot be easily identified by inspection prior to backfilling over the pipe.