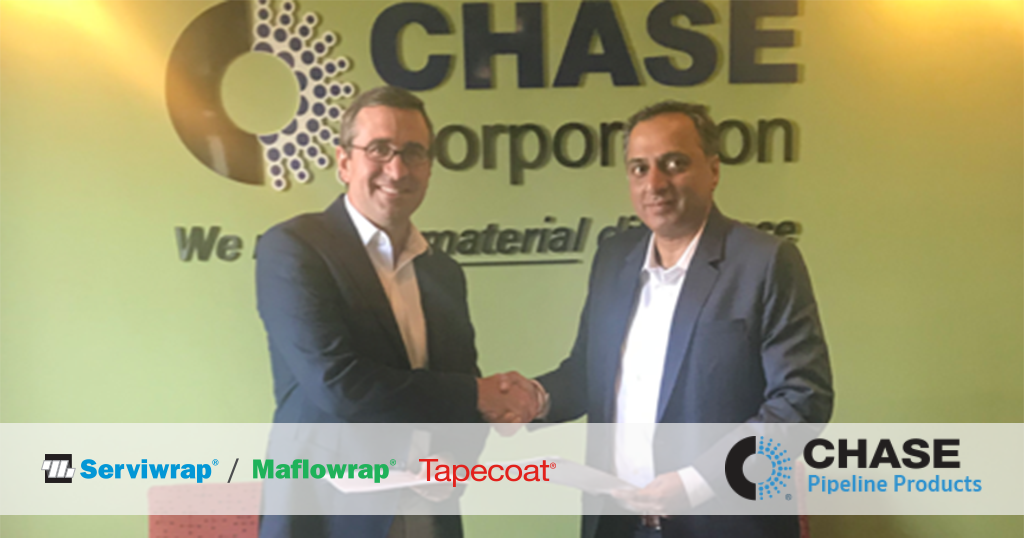 Adam Chase, President & CEO of Chase Corporation, welcomes Anish Metrani, CEO of Sneham Global, as the newest partner in Chase's global pipeline team. Sneham is the manufacturer of tektapes™ headquartered in Belgaum, Karnataka, India. They will be distributing Chase's line of Serviwrap, Maflowrap® and Tapecoat® products throughout India.
To learn more about our products visit: Chase Corp Pipeline Products
For any other question, please contact us.