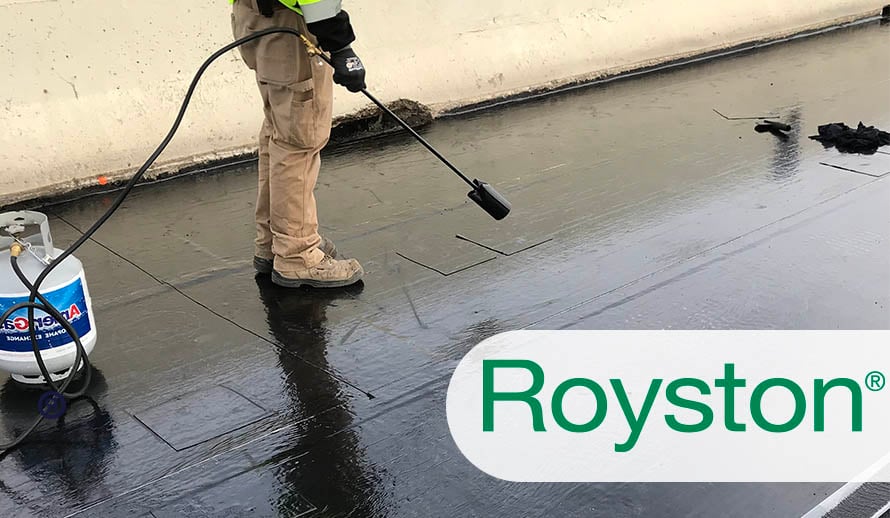 A major bridge maintenance problem is the deterioration of the deck. Among the bridge preservation actions defined by the Federal Highway Administration (FHWA) is waterproofing to impede corrosion.
The use of a bridge overlay, which covers and protects the deck, blocks the negative effects of weathering and prolongs the bridge's service life.
This type of bridge overlay, as well as other methods of waterproofing, varies from state to state. One of the most widely used overlay systems is an asphalt overlay in combination with a sheet waterproofing membrane.
What Is a Waterproofing Membrane?
A waterproofing membrane is an interim impermeable layer under the asphalt overlay, which creates a type of deck waterproofing system that has been widely used in the USA and Europe for decades. The membrane blocks moisture and chlorides, preventing them from penetrating the concrete and potentially causing corrosion of the steel reinforcement.
The waterproofing membrane sheet is composed of polymer-modified bitumen, which can be used in a wide variety of climate zones, such as Alaska and Canada in the North and Texas, and Georgia in the South.
Waterproofing Membranes Benefits
Bridge contractors have specified several properties that have made rolled waterproofing membranes popular for decades:
The elasticity of the membrane makes it easy to work in cold weather while also maintaining its shape during hot sunny days.
Using the specially designed primer under the membrane reduces the need for open flame heat or hot liquids for installation. At the same time, it creates a strong bond with the bridge surface.
Preformed, manufactured membranes guarantee uniform thickness of the coverage.
Membranes made with inner fiberglass cores have improved strength and resistance to puncture.
Though individual transportation authorities choose to focus on slightly different properties of the sheet membrane, they all usually rely on the manufacturer guidelines for the method of installation.
How to Install Them?
The installation of the waterproofing membrane includes the following steps:
Surface preparation: The deck should be free from protrusions and contaminations, all loose material should be removed, and the surface must be dry.
Primer application: The purpose of this step is to enhance the proper bonding of the membrane to the surface.
Membrane application: Membrane placement should begin at the low point of the deck, with 3-inch laps between the strips and staggering of transverse seams.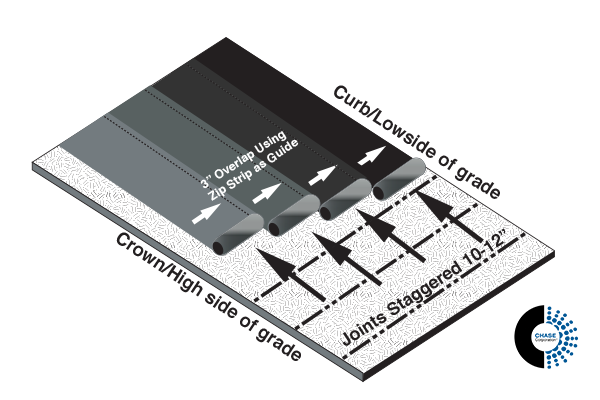 Waterproofing Membranes for PennDOT
In Pennsylvania, the preformed waterproofing membrane is part of the construction standard specification, which has changed slightly through the years. Royston 10A-65P waterproofing membrane is specifically designed to meet the latest PennDOT specification and was recently included in QPL for construction.
PennDOT found that Royston 10A65P was the right solution to successfully protect their bridge decks from deterioration over time.
Refer to the Royston waterproofing membrane installation guidelines for other details.
.
Need more information?