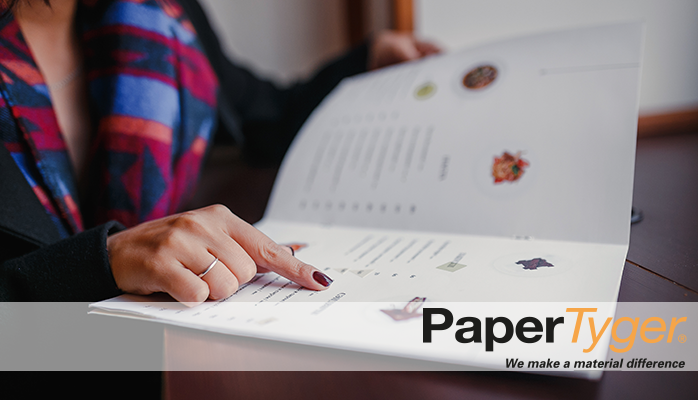 Durable papers are papers and paperboards that have undergone specific methods such as coating or laminating to achieve enhanced, crisp graphics and embossing effects.
Durable papers are ideal to keep your important maps, signs, charts, instruction sheets and other materials safe by using a product that is water resistant, tear resistant and very durable.
Aside from the superior durability and tear proof qualities of this type of paper, it is also a cost-effective and time efficient way to print. In many applications for example, it removes the necessity to manually laminate paper in order to shield it from every day wear and tear.
Are there different types of durable papers?
The short answer is yes. Choosing from the different category of paper available on the market is an important factor in achieving top quality digital printing. The two different principle types of durable papers are: synthetics (that are totally plastic) and film centred or paper/film/paper. The majority of these paper products are intended for applications with short-term outdoor use.
Related article: Does Your Application Require Resistance to Tearing?
What do we offer?
PaperTyger is manufactured with real coated and uncoated papers in a unique patented paper/film/paper laminating process.
Benefits
PaperTyger feels like paper, acts like paper, prints like paper and converts like paper but it is water resistant and tear proof.
PaperTyger is a layered paper with a film core, which makes it water and tear resistant. A polymer film core allows the durability of synthetic paper with the look and feel of standard paper. But it does not make applications completely waterproof, unlike some synthetic papers. Because of its unique construction of paper/film/paper, PaperTyger will run on almost any laser or inkjet printer.
Printing characteristics is a PaperTyger advantage. It can be printed just like a paper envelope with lots of enhanced graphics. No one can tell our product is durable until you try to open it!
PaperTyger products are also very versatile. These durable papers are easily embossed, perforated and punched.
Paper Tyger is an environmentally friendly paper as it is made from wood taken from FSC (Forest Stewardship Council) forests, following strict environmental and social sustainability standards.
For more information about water resistant and durable printing papers, please contact one of our paper experts!