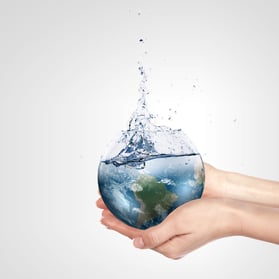 Do you formulate coatings or adhesives for industrial or consumer products that require high durability and low Volatile Organic Compounds (VOC)? Are regulations increasing costs and delaying your process? Increasingly stringent low VOC regulations and a friendly Safety Data Sheet (SDS) make the correct decision concerning a resin essential.
Fortunately, water base polyurethane dispersions (PUDS) contain low or zero VOC, offering a wide range of properties that can be formulated to a product meeting performance and VOC requirements plus an attractive SDS. PUDS come with the challenge of customizing a coating or adhesive for low VOC end use applications however formulators can employ several additives supplied by Chemical industry partners to assist during product development phase.
Surfactants/Dispersant/ Defoamers / – Surfactants are a collection of products used to control foaming, decrease surface tension, and aid acceptance of pigments and fillers.
Plasticizers - reduce the glass transition temperature of the dried film increasing elongation, flexibility, coalescence and process ability
Coalescing Solvents – aid the film formation process called coalescence. Typical examples are Pyrrolidone and Glycol solvents used at 2-10%
Rheological Additives -used at levels of 0.5-2% to control application flow and sometimes adhesive properties of water base polyurethane lamination adhesives.
Cross-Linkers – improve performance using melamine or isocyanate crosslinkers that will improve overall durability including chemical, heat, and mar resistance.
Clean Air regulations established a substantial market for low- to zero-VOC coatings and adhesives, and water based Polyurethane Dispersions (PUDs) are used to formulate low VOC products with a comfortable SDS. PUDs require assistance from additives to meet formulators requirements for processing and end use performance.
Chase Corporation, Westwood, Ma. Founded in 1946 is a leading manufacturer of industrial products for high reliability applications with a global customer base operating in diverse market sectors. Chase specializes in the manufacture of water based polyurethane dispersions supplied to formulators for industrial and consumer coatings and adhesives providing solutions to optimize a coating for your application.
If you have a question or a thought please contact us