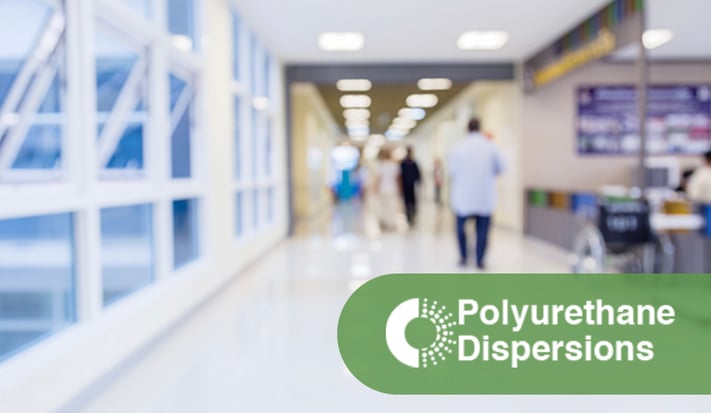 Water-borne polyurethane dispersions (PUDs) have become ubiquitous in many industries due to their improving performance combined with their relatively benign properties related to the environment as well as health and safety. Nevertheless, there remain some circumstances where water-borne dispersions are found to be inadequate due to factors including:
Molecular weight limitations of dispersions
Limited options for self-crosslinking
Non-uniform film formation
Need for significant time for drying
When challenges such as those noted above are encountered, it is sometimes advisable to take a look back at an alternative technology that preceded water-borne dispersions:
Moisture Cure Urethanes (MCUs)
What Are Moisture Cure Urethanes?
Moisture cure urethanes (MCUs) are high or even 100% solids urethane polymers that can be crosslinked or chain extended through exposure to water or ambient humidity. This is accomplished usually by polymerizing with an excess of hard segment isocyanate resulting in molecules that are isocyanate terminated. These highly reactive isocyanate end groups react quickly and completely when exposed to moisture leading to higher molecular weight coatings.
What are Advantages and Properties of MCUs?
Moisture cure urethanes compare favorably in properties to many water-borne versions of polyurethanes for a number of reasons such as:
Potentially higher molecular weight and crosslink density
No requirement for crosslinking agents
Potential for better durability such as abrasion resistance, hardness, chemical resistance….
Potential for very fast application and curing process
What Applications Can Benefit From MCUs?
In general, the applications for MCUs mirror the traditional products where dispersions are often used. In each case, the choice of an MCU additive would make sense for some of the more demanding sub-categories including
Paints and protective coatings, marine paints for example
Flooring coatings with demanding requirements
Furniture coatings
Chase Corporation, Westwood, Ma. Founded in 1946 is a leading manufacturer of industrial products for high-reliability applications with a global customer base operating in diverse market sectors. Chase specializes in the manufacture of polyurethane intermediates and additives, supplied to formulators for industrial, consumer coatings, and adhesives. Our outstanding manufacturing and technical support groups can provide your organization with a reliable global supply, unmatched quality, and superior technical support.
Please contact us today to discuss your application.