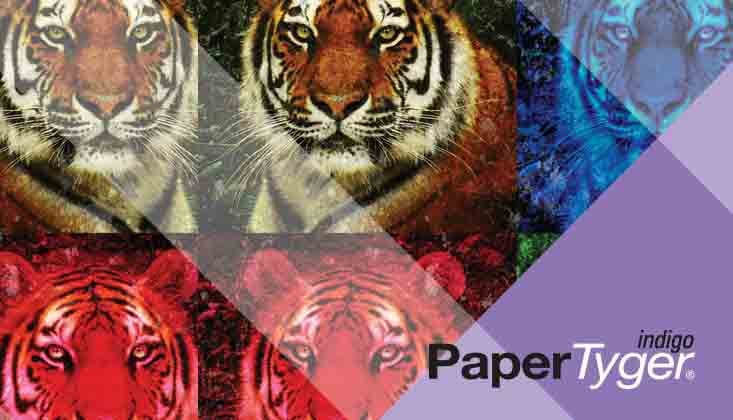 The PaperTyger and HP Indigo partnership means cost-effective for short-run and custom business, offering a unique enterprise that provides flexibility and ease of use with a durable substrate on printing projects while maintaining a fast turnaround.
Due to its patented, solvent-free manufacturing process, our PaperTyger speciality product looks, feels and performs like paper with added resistance to tearing, moisture and greasy substances. Not to forget our bonus of hassle-free finishing and converting performance with papers that can be guillotine cut, die-cut, scored, folded and glued, among other processes. So, marketers, designers and print professionals have a unique choice for a multi-tasking substrate that combines the best of both worlds.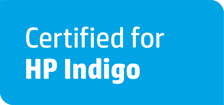 Also read: 4 Reasons Why You Should Consider Laminated Printing
PaperTyger's durability is a result of our patented paper/film/paper laminating process providing the toughness of a synthetic sheet with the benefit of an Indigo coated paper printing surface. Our speciality sheets are designed for any application that calls for durability at a cost-effective price point and is especially suited for creating durable maps, menus, ID cards, banners, posters and more.
All PaperTyger products are FSC certified, meaning they come from responsible sources.
Product Specifications

Reference
Basis Weight
PT
Caliper
Paper Grade
Master Roll Widths
GSM
LBS
µm
Mils
mm
Inches
F4852
100
27
–
108
4.3
Bond & Writing
1092 or 1359
43 or 53.5
F4854
150
54
6.5
155
6.5
Cover
1092 or 1359
43 or 53.5
F4855
200
74
9
228
9
Cover
1092 or 1359
43 or 53.5
F4856
260
95
12
300
12
Cover
1092 or 1359
43 or 53.5
F4926
295
105
10.5
266
10.5
Cover
1359
53.5
*Depending on the application, a top coating (UV or aqueous) may be required after printing.