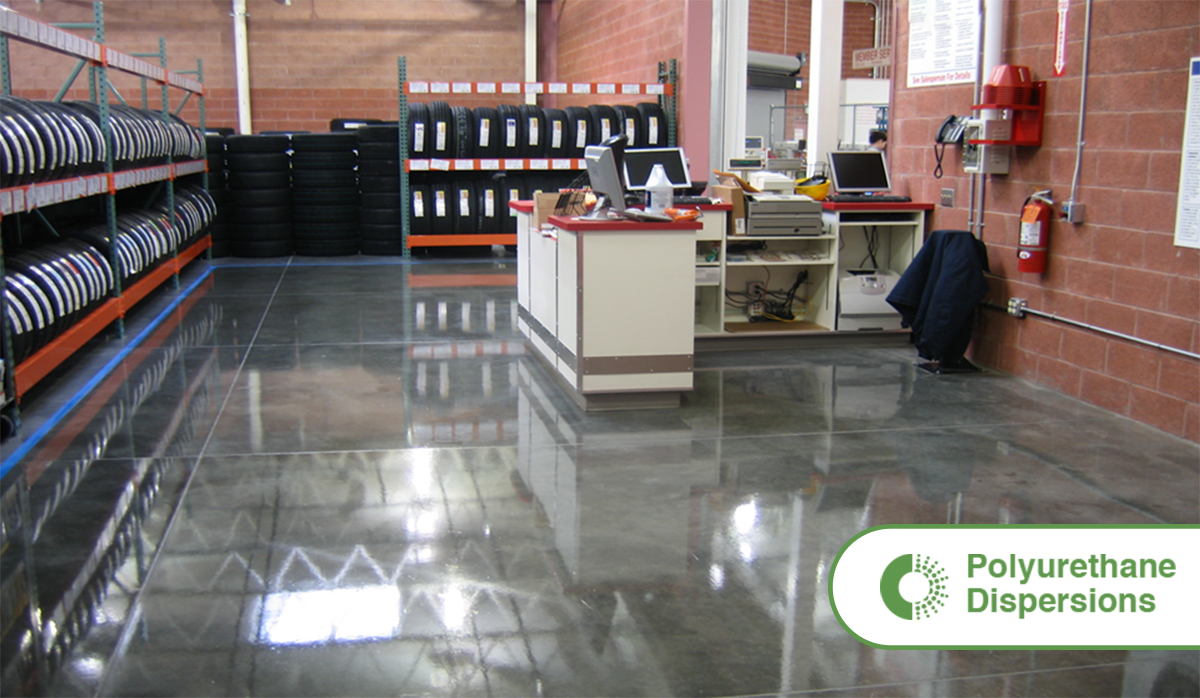 Coatings formulators and manufacturers of protective and decorative coatings are often forced to make compromises. Ideally any protective coating will be a balance of a number of critical properties including:
Processing characteristics such as speed, wetting, and consistency
Curing and drying conditions required
Appearance and durability of the finished coating
Risks and hazards to exposed workers
Risks and hazards to the environment
Cost
Recent improvements in our understanding of water-borne polyurethane dispersions are leading to a change in thinking regarding what is possible for a number of long-established industries such as:
Thin film concrete sealers and top coats
Wood flooring Top Coats
Furniture coatings
Through a combination of long experience, manufacturing expertise, and unique newer raw material approaches a new generation of polyurethane dispersions have been emerging. It is being established that the chasm between durability and environmental responsibility can be bridged with the use of carefully designed polyurethane dispersion technology.
| | |
| --- | --- |
| | |
| Performance | Environment |
Related Article: 3 Reasons Why Polyurethane Dispersions are the Best Choice for Your Coating
Characteristics of the New Materials
The following are some of the key characteristics of our waterbase polyurethane dispersions designed for use by coating formulators:
Aliphatic for superior clarity and UV resistance
Improves Abrasion, Chemical Resistance, Adhesion, Durability, and Aesthetics
Extremely low VOC with no Cosolvents

No NMP, TEA, and APEO Free
"Clean" SDS for worker safety
One of the most recent examples of this technology has been the introduction of Chase SF2600 a water-borne co-polymer. This specific product was designed by our polymer scientists as a cosolvent free, highly durable, hot tire stain resistant, co-polymer for the formulation of wood and concrete penetrating sealers and top coatings. Properties of this product include: Starting formulas are available.
SF 2600 TYPICAL PROPERTIES
% Solids
39-41%
Viscosity, cps @ 25°C
< 300
pH
7.4-7.8
Density (lbs/gal)
8.74
VOC (g/L)
14
Acid Number
40
Appearance
White Opaque (dries clear)
Contact us if you have any question. As a supplier of waterbase polyurethane dispersions Chase Corporation and our employees can help you with an unbiased approach to evaluating your application and process. We'll show you how to maximize efficiency, minimize cost, and improve product reliability. Our outstanding manufacturing and technical support groups can provide your organization with reliable global supply, unmatched quality, and superior technical support.
Download The Starting Point Formulation for Clear Concrete Coating