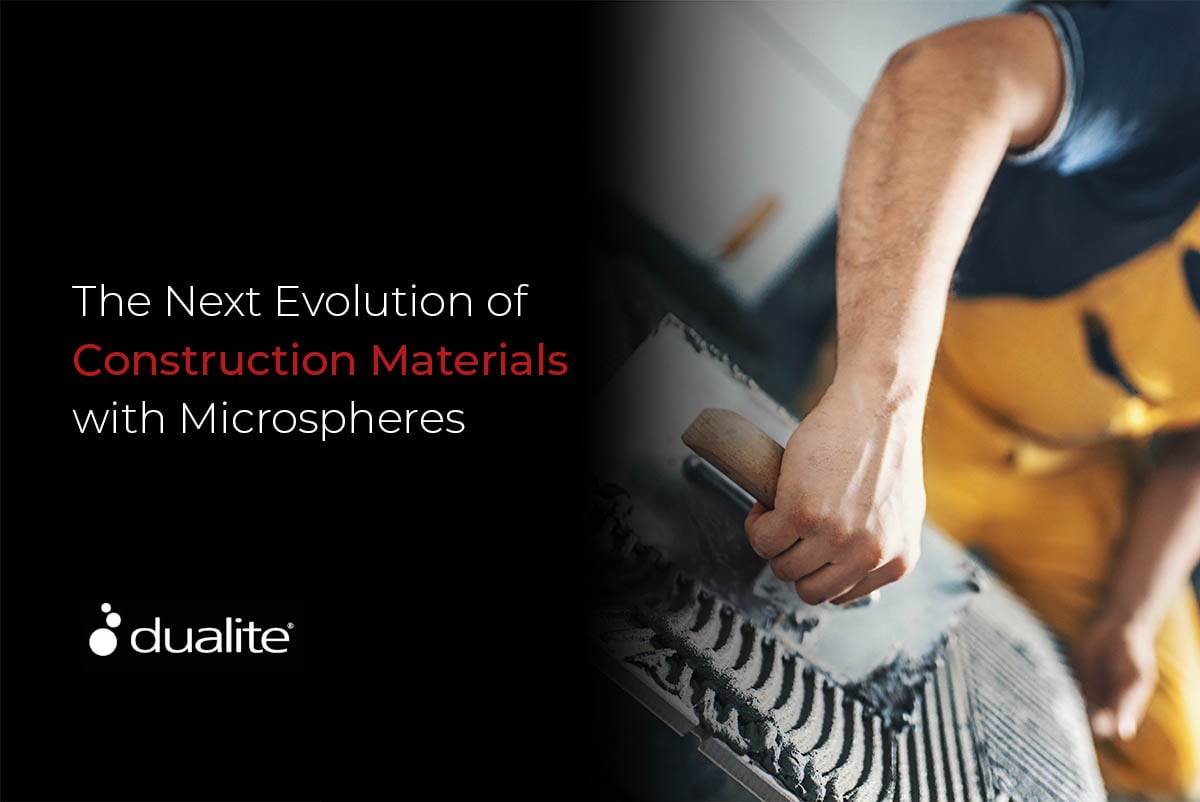 The construction industry is constantly advancing the development of materials to make them lighter, affordable, durable, resistant, and greener.
The increasing use of microspheres in raw materials greatly contributes to this.
Polymeric microspheres come in a variety of densities, micron sizes, and strengths and can be used in a multitude of construction products. These ultra-low density, lightweight fillers provide several added benefits in construction materials like improved physical properties and cost reductions. There have secondary benefits like reducing product weight which lowers shipping costs and reduces fatigue when manually handling materials.
Polymeric Microspheres can be purchased in unexpanded and expanded forms. Expanded microspheres are typically added into processes that do not use heat. Unexpanded microspheres require heat in your process and can be used as an alternative to blowing agents.
Also read: Not All Microspheres Are Created Equal
Some of the other common benefits of polymeric microspheres in construction materials are:
lower density

reduced cost

improves impact resistance

adds insulative value

reduces cracking

increases solids content

less shrinkage and quicker cure
Also read: How to Lower Energy Costs Using Microspheres
Below are a number of construction products that can use expanded microspheres.
Portland Cements

Roof coatings

Sealants

Polyurethane and other adhesives

Epoxies

Patching compounds

Polyesters and Vinyl esters

FRP

And many others
Insulation

Spray foams

Flooring underlayment

Powdered coatings

Any many more
Based on your product/application Chase can help you choose the right microsphere. You can also access our product brochure which can be used to help you choose which Dualite product is right for your applications.