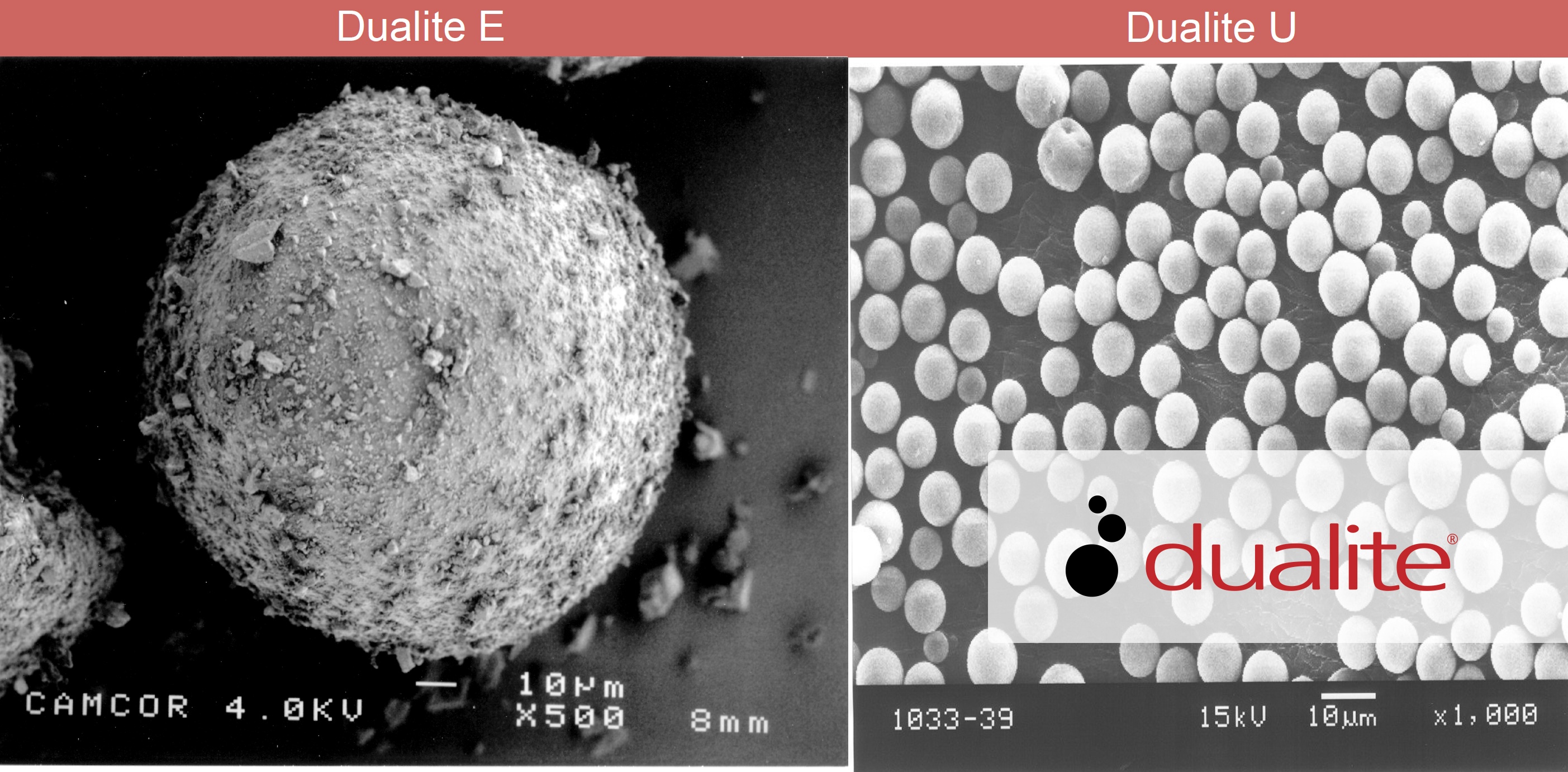 The market for adhesives is very competitive. It is difficult to reduce the density/cost of your adhesive without affecting the adhesives quality and performance. Using glass microspheres is an option, but low-density glass microspheres are not sprayable and can break during mixing, resulting in increased density and cost. Other rigid lightweight fillers can have a negative effect on your adhesive's physical properties.
Dualite Microspheres have an organic thermoplastic shell which encapsulates a low boiling point hydrocarbon. The Dualite Microspheres are available in both expanded and unexpanded grades.
There are several reasons why you should consider the Dualite Microspheres in your current or future adhesive application.