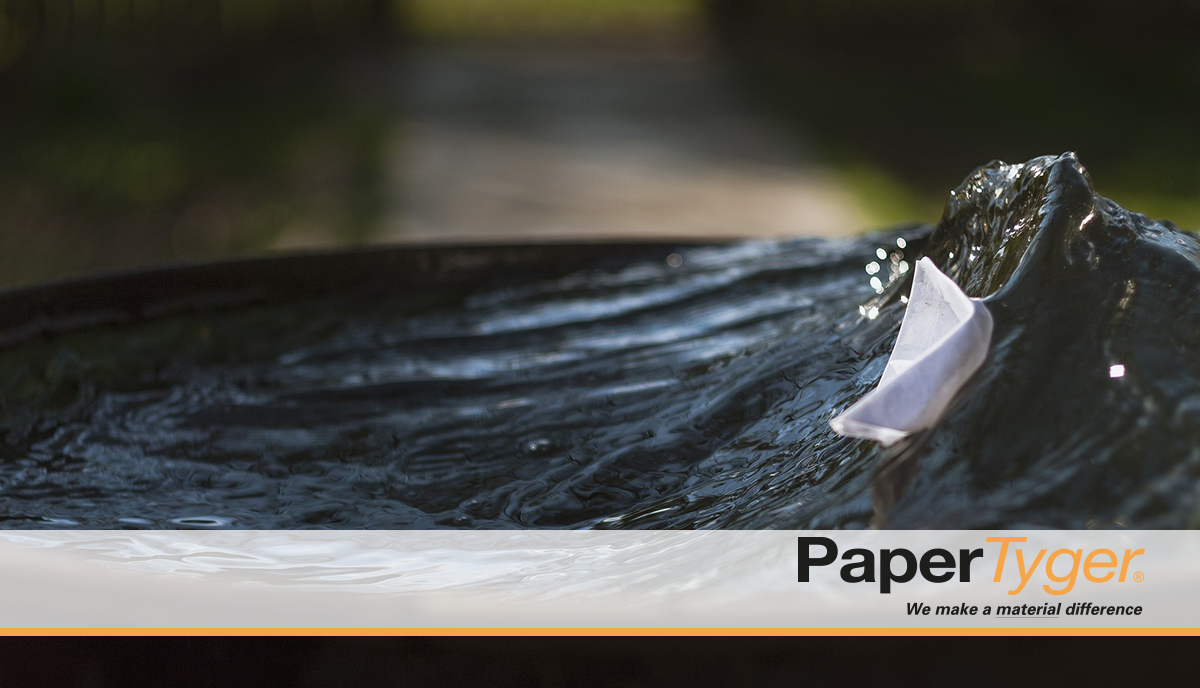 Water resistant paper refers to paper products that are designed to withstand incidental or light contact with water. These products can be used in wet or outdoor environments.
PaperTyger products are constructed with uncoated papers that have wet strength for short-term protection against moisture. The inner film allows the durability and moisture barrier of synthetic paper with the look and feel of standard paper. PaperTyger's standard products now have the option of a UV IJ aqueous coating too. This makes the product weather resistant for a certified period of 90 days when printed and converted for exterior applications, whether it's exposed to sun, wind, humidity, snow or hot and cold temperatures.
So, our products can resist the penetration of water to some degree but not entirely. However, PaperTyger is designed in a way that gives the paper comparable qualities to synthetic waterproof papers. Take a look for yourself:
So, unless your application requires resistance to long-term protection against moisture such as immersion in water, save costs and invest in our water and weather resistant products that have comparable qualities to synthetic waterproof papers. Furthermore, there are no special inks or set ups required and no prolonged drying times when using our products. Consistent and smooth printing surfaces result with exceptional graphics for your applications.
Our PaperTyger products can be used on a broad range of applications where durability is required including: envelopes, maps, menus, mailing solutions, ID cards and manuals. Because of its unique construction of paper/film/paper, this paper will run on almost any laser or inkjet printer. For more information on our PaperTyger products click here.