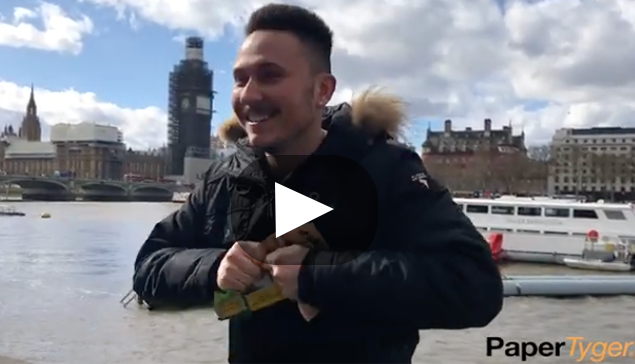 For suppliers who use paper to produce a range of consumer products that may face contact with water - including maps, menus and brochures – it's important they invest in applications that last! But what good is water resistant paper if it can't handle heavy use? We hit the streets of London and tasked members of the public to try and tear our product…
PaperTyger is a complete line of tear and water resistant paper laminates. Products offered include premium high bright printing paper and papers for the envelope, tag and label book publishing. While offering comparable durability to synthetic papers, PaperTyger prints and converts like ordinary paper. In a practical sense, what the product offers is durable paper products well suited for long-term items for every day businesses, such as law labels, book covers, ID cards and many more.
If you have custom requirements, we are happy to work with you directly to create a perfect solution. Simply click here to get in contact with one of our paper experts today!