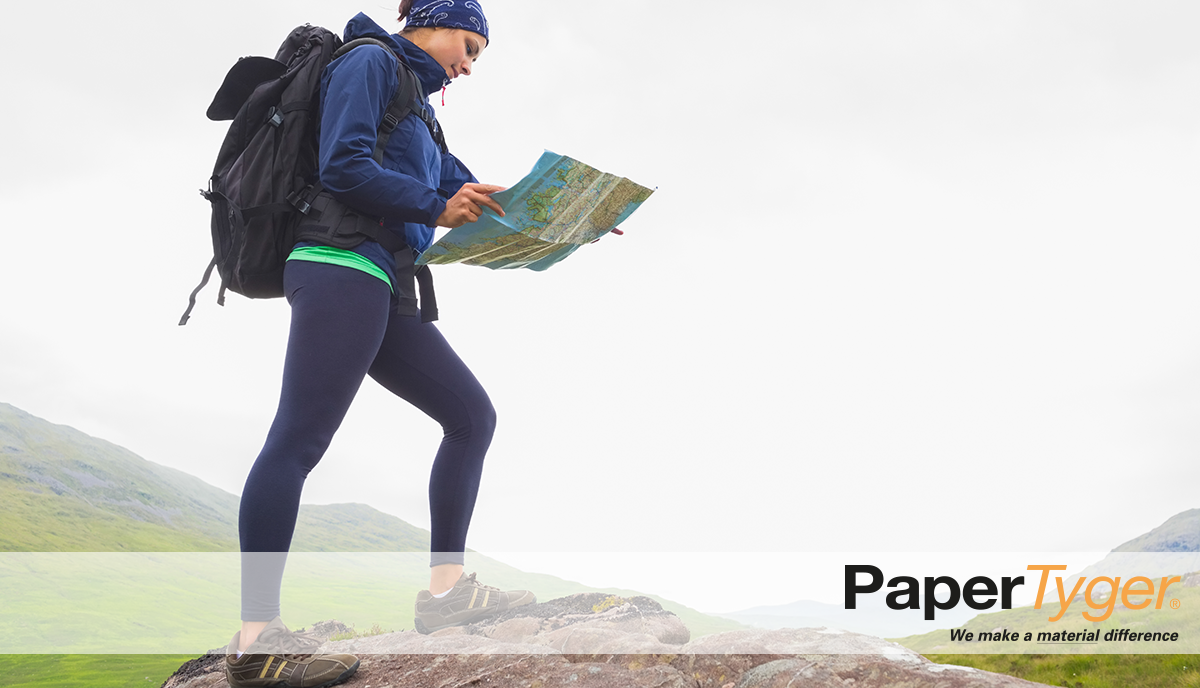 When paper gets wet, it becomes weak and tears. Even a thick stack of paper can tear easily when wet! To many this natural occurrence is not an issue. But for suppliers who use paper to produce a range of consumer products, this poses problems.
Rather than businesses investing a yearly investment in products, why not choose an application that lasts? PaperTyger is manufactured by a patented, unique, solvent-free laminating process, which means that all our papers positively contribute to a wide range of applications where durability is required.
Aside from the superior durability and tear proof qualities of our durable paper, it's also a cost-effective and time efficient way to print. In many applications for example, it removes the necessity to manually laminate paper in order to shield it from every day wear and tear. The following are some of the most common industries and uses for our durable laminate printer paper.
Also read: Why Durable Printing Papers-What's so Good About Them?
Restaurants

There's nothing worse than a grubby menu...aside from a menu that's grubby and ripped! Our paper / film / paper construction increases the durability of the menu, allowing it to withstand frequent use. It protects the menu from spills and grubby fingers and can be easily wiped clean.
Durable menus also allow restaurants to achieve the aesthetic they want as the process enhances the ink colours of the menu, making the content more vibrant and appealing.
Construction

Many different types of drawing can be used during the process of designing and constructing buildings. But how often do they come in contact with unexpected downpour and debris around the construction site? Our lamination process is the preferred choice for applications requiring durability where the product is not exposed to the elements for prolonged periods of time. When printed on our durable paper, not only will they withstand a bit of rain, but they will stand up to mud, moisture, grease, and other contaminants.
The lamination process is also completely transparent and doesn't impair or blemish the printing in anyway. In fact, our lamination process allows for consistent and smooth printing surfaces, which result in exceptional graphics. This ensures these drawings are printed to high-quality, ready to be used on-site and on the move.
Explorers

Durable papers are ideal to keep your important maps, signs, charts, instruction sheets and other materials safe by using a product that is water resistant, tear resistant and very durable. The paper / film / paper construction adds strength and stiffness to applications that are handled frequently, enhancing the quality of the paper and ensuring the reader can find their way home!
Marketing and Retail

For applications that require a superior appearance for promotional purposes our laminate paper is a smart choice. Our lamination process improves appearance by enriching the ink colours of the printed paper, creating a more professional look, grabbing and holding the attention of any onlooker for longer.
The range of our high-quality papers gives our customers more application options than ever! Visit PaperTyger to view our whole product range and discover the right product for your digital printing needs. Alternatively, please contact one of our paper experts for more information about our laminated materials. We'd be happy to help with your queries as to whether your application is suited!
Please contact us if you have any question.