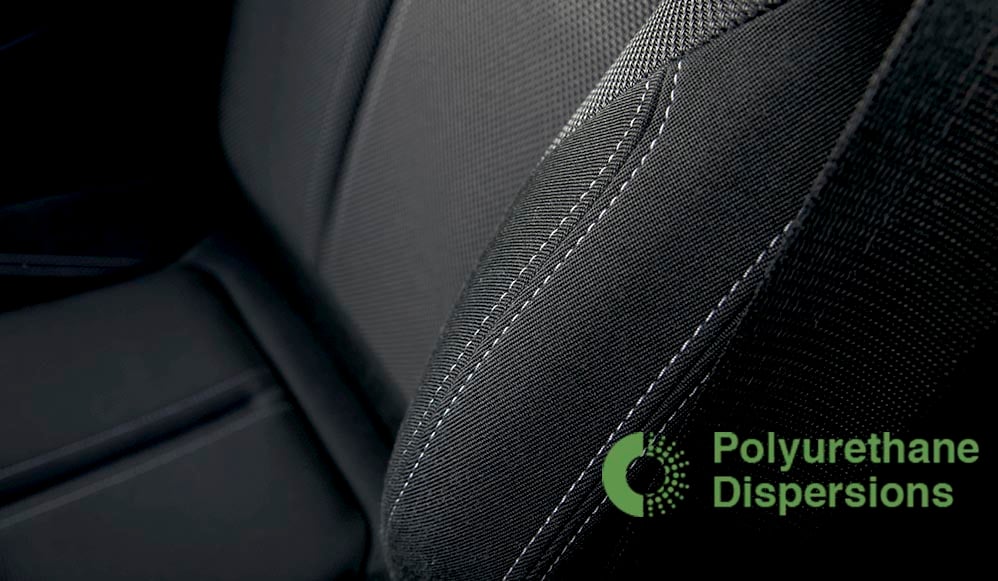 Polyurethane additives have demonstrated the ability to provide adhesion as well as resiliency to coatings and adhesives across a wide range of industries including
automotive fabrics and coverings
shoe and apparel fabrics and laminations
packaging laminations
high-performance laminations
Traditional water-borne urethanes (PUDs) are capable alternatives for formulating for resiliency in adhesives; however, when used without additional cross-linking agents, they are not capable of the highest levels of resistance to properties such as
temperature fluctuations
moisture and chemicals
mechanical shock, scuff resistance
In cases where the highest levels of durability are required, the use of heat-activated and cross-linked PUD additives can provide adhesives some of the highest performance possible with single component materials.
Heat-Activated PUD Films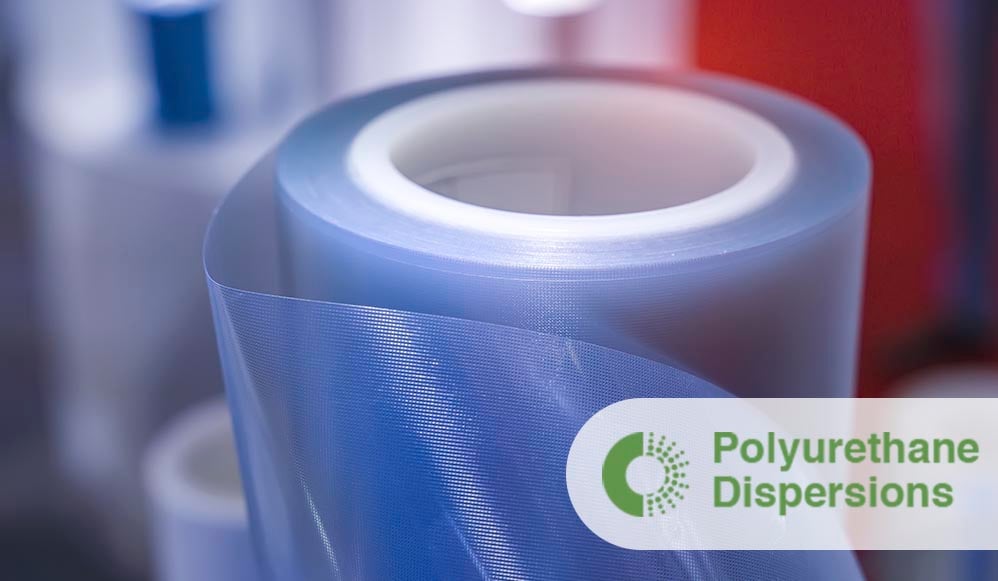 Adhesive films are, of course, thin layers of typically 1 to 5 mils of either tacky (pressure sensitive) or dry adhesive supplied either self-supported or along with a release liner. Advantages of adhesive films include precise and consistent thickness, clean and high-speed application, and little or no solvent or hazardous constituents.
Related article: Formulating with Polyurethane Dispersions: What Are My Options?
Disadvantages of some adhesive films are their limited durability and resistance to extreme environmental and mechanical stresses. In these instances, it is often necessary to use a cross-linking agent within the adhesive. This two-component approach often means the product cannot be supplied or used as an adhesive film as the cross-linking will occur immediately and not when needed during assembly.
A potentially ideal alternative in these cases can be formulation with a water-borne PUD with a blocked cross-linker that can be dried to form heat-activated adhesive films and sealants. The benefits of the blocked cross-linker are that no cross-linker needs to be added at the point of use and the cross-linker activates only when it is needed. Other major benefits of this approach using heat-activated thermoset adhesives are high bonding strength and superior chemical resistance. The cross-linking reaction that takes place during the curing step results in a strong bonding structure that is unmatched by pressure sensitive or moisture activated adhesive films. In addition, the water-based PUD system is environmentally friendly and has 2 to 3 times the mileage of similar solvent-based adhesives.
Dry adhesive films formulated with Chase thermoset PUD additives can be made as free films or can be applied directly to the substrate that is to be bonded. Materials that can be bonded include foams, films, foils, paper, nonwovens and more. The final bonding can then be formed between the substrates when the adhesive is activated using heat and pressure.
General Advantages and Usage of Thermoset Adhesive Films
Unlike liquid glues, adhesive films are applied as solids and do not 'squeeze out' when compressed between two surfaces.
These attributes make adhesive films ideal for automated processes and industrial applications where time-consuming messes and maintenance issues need to be avoided.
Heat-activated adhesive films, unlike pressure sensitive adhesives, remain tack-free until activated by an external heat source. Elevated temperatures and pressures must be maintained for a specific length of time on the film to achieve adequate bonding.
Adhesives applied in the form of dry films offer a clean, hazard-free operation with minimum waste and excellent control of film thickness.
Markets
Product Specific Applications

waterproof seams in jackets, ponchos, booties, ski boot bladders, hiking boots, tents
clothing/fabric
car and truck trim
carpeting
carpet pads
automotive headliners
automotive seat cushions (e.g., to seal the sewn seams in the seats, head and arm rests to prevent the interior foam from passing through the stitch holes)
With a global customer base operating in diverse market sectors, Chase Corporation, Westwood, Ma., founded in 1946, is a leading manufacturer of industrial products for high-reliability applications. Chase specializes in the manufacture of water-borne polyurethane dispersions supplied to formulators for industrial, consumer coatings, and adhesives providing water-borne solutions. Our outstanding manufacturing and technical support groups can provide your organization with a reliable global supply, unmatched quality, and superior technical support.
Please contact us today to discuss your application.