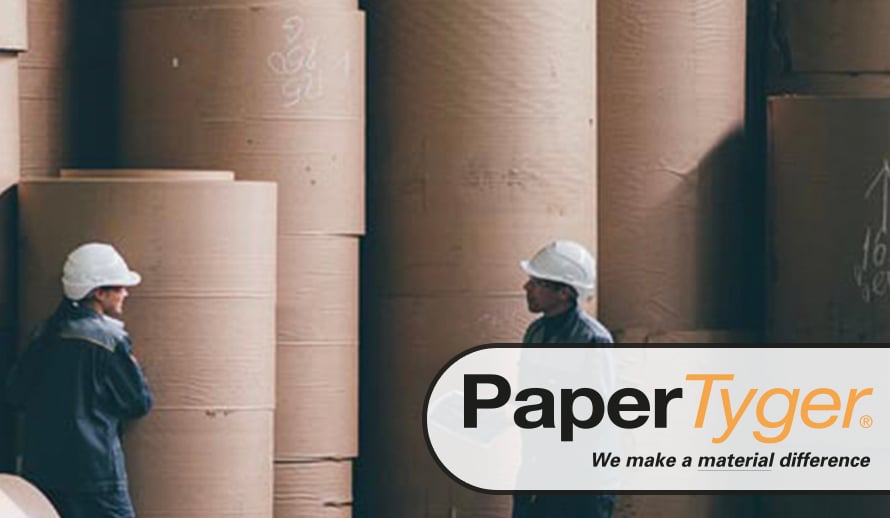 PaperTyger is a leading provider of durable paper products for a broad range of applications. Our custom slitting methods, combined with our material expertise allow us to provide cost-effective solutions that meet strict quality requirements.
Why Precision Slitting?
Many suppliers ship materials in large unpractical widths and lengths due to minimum order quantities, which are difficult to move, handle and use. But at PaperTyger, we can convert our large rolls to suit your exact requirements. Our rolls also perform well with a wide range of finishing techniques (listed below). We can slit custom rolls to any size requested, with a fast average turn time of 1-2 weeks after receipt of order.
Here are just some examples of applications for which our PaperTyger substrate is successfully used:
Tags, labels, maps, charts, id cards or Integrated cards, menus, posters, medical charts, signs, banners, calendars, training manuals, presentation folders, index divider cards, greeting cards, advertising displays, shopping bags, golf scorecards, sale tags, order forms, color charts, business cards, trade show displays, tickets, membership cards, conversion charts, poison charts, electrical diagrams, horticultural tags, planting instructions, OSHA brochures, box wrap, books and games, puzzles, playing cards, wall coverings, flashcards, cookbooks, driver logbooks, book jackets, diplomas, parking permits, door hangers, 3-ring catalogs, lumber tags, pennants, decals, plant guides, sample folders, index tabs, savings/bank books, weather maps, equipment labels, placemats, survey maps… and many others!
Read: 3 Applications That Should Use Durable Paper
PaperTyger Finishing Techniques
Our custom rolls perform well with a range of finishing techniques including:
Guillotine Trimming
Slitting
Die Cutting
Hole Punching / Drilling
Perforation
Folding
Gluing and Bonding
Sewing and Grommeting
Foil Stamping
Embossing
A wide range of printing technology is suited for processing PaperTyger too. See here.
Learn Converting and Finishing Tips for when using our PaperTyger products.
For more information about our custom slit rolls, please contact one of our paper experts! If you have custom requirements, we are happy to work with you directly to create a perfect solution.