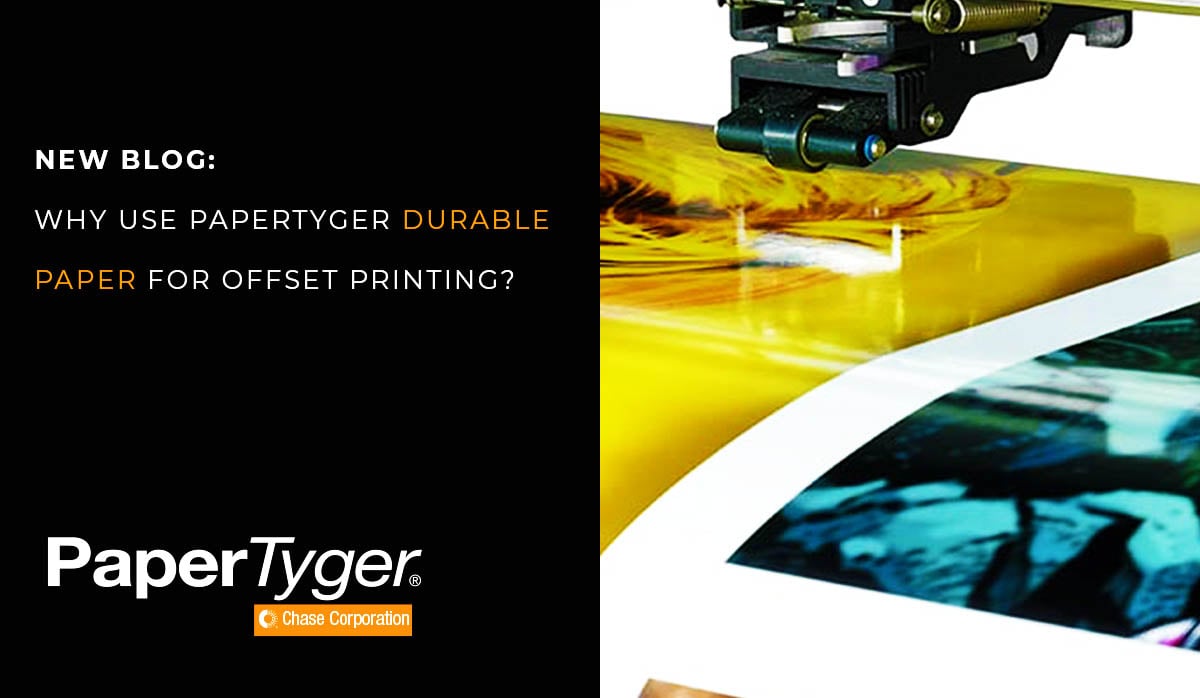 Offset printing is one of the most widely used printing techniques. It adds value to applications by providing high-quality, fast, and efficient results. Since the 1800's, offset printing has been used for mass production of magazines, leaflets, brochures, cards and labeled packaging (like boxes and cartons).
This printing technique is called 'offset' or "offset lithography" (as a development of lithography) because the inked image is first transferred to a rubber cylinder and then printed to paper (or other material) instead of ​​transferring ink directly onto paper.
Offset lithography works on the principle of oil and water separation. This process makes the image area and the non-image area co-exist on the same space when water and ink are applied to the plate by the rollers. Because of the flexibility and thinness of the plates, they make non-image areas retain water to repel the ink, all while the image areas retain ink.
Composed of three rotating cylinders, it's a three-step printing method that reduces wear and tear on the lithographic printing plate.
The three rotating cylinders are:
Offset blanket cylinder
Plate cylinder
Impression cylinder
There are other offset systems that are called 'dry' or 'waterless' offset presses, where printing presses use a silicone layer that repels ink instead of water.
Related Article: Inkjet Printing vs Flexography: A Comparison
Why should you consider offset printing for your application?
Offset technology will give you higher quality outputs and consistent results.
Some of the advantages include:
Specialized results: it creates hues outside the standard printing using pre-mixed inks such as metallic and pantone colors;
High quality: the result of the print is a lot richer and clearer by using ink instead of toner (in digital printing);
Flexible and dynamic: allows you to print on a wide variety of materials such as cloth, wood, metal, leather;
Low cost and efficient: the more quantities that are produced, the cheaper the per-unit cost becomes;
A durable method: as the plate does not have straight interaction, it prolongs its lifespan.
Why use PaperTyger Durable Paper for Offset Printing?
Our high-quality, technologically advanced and cost-competitive laminate papers are a go-to option for a wide range of applications and print technologies.
One of the most significant advantages of PaperTyger products is the ease of printing. The durable paper surface provides compatibility with multiple printing methods, without the worry of special inks, setups, or prolonged drying times. PaperTyger will run on most printers/plotters and is compatible with inkjet, laser, digital, offset, and UV printing. Overprint coatings/varnishes set and dry quickly on PaperTyger too. Therefore, offsetting or blocking is not a problem when applying them to PaperTyger. The amount of press varnish required is typically equal to that required for the paper.
Related Article: Discover How PaperTyger Substrates perform better than Synthetics
PaperTyger's patented solvent-free manufacturing process creates a tear-resistant, lay-flat sheet that tracks well through the roll, sheetfed inkjet, and toner devices without static or curl. Therefore, our paper delivers the toughness of a synthetic sheet with the benefit of a coated printing surface. Printing on our laminated paper also yields superior results by creating crisper and more vivid colors, ensuring an outstanding printing performance.