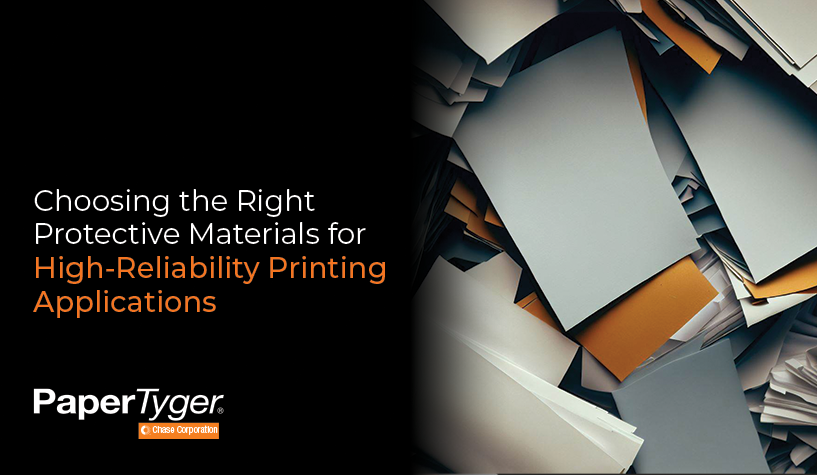 What is a High-Reliability Paper?
High-reliability paper is a top-quality, long-lasting paper designed for applications that require resilience. High-reliability paper can be made from an array of different protective materials. It's often used for brochures, posters, and other marketing materials because of its superior durability and quality when compared to regular printer paper.
PaperTyger prides itself on creating a patented construction of real paper with an inner layer of film, providing durability and compatibility for a wide range of applications including envelopes and mailers, business signage, product manuals, soap wrapping, and more.
Read on to learn more from PaperTyger as we share a guide to using protective materials, such as our durable paper, for high-reliability applications.
The Different Types of High-Reliability Paper
There are many different types of protective materials for high-reliability paper, and the most common ones are:
How to Choose the Right Protective Material for Your Application?
An effective protective material is a necessary component of a high-reliability paper like ours. PaperTyger's patented paper/film/paper construction ensures that the finished product prints like real paper, converts like real paper, and feels like real paper– because it is paper! However, you need not worry about the final product's degradation over time because the inner layer of film provides protection levels comparable to fully synthetic paper competitors.
PaperTyger provides the advantage over the most popular protective materials detailed above for the following reasons:
There are no special inks or setups required, and no prolonged drying times which can be costly.
PaperTyger performs well on all offset, litho, flexo, tonner, and InkJet printing equipment.
PaperTyger performs well on a wide variety of equipment such as office and desktop printers, copiers and commercial digital printing presses.
PaperTyger can be litho pre-printed and then laser secondary printed for applications where variable printing is required.
Why Use High-Reliability Paper? The Importance of Strong Protection
Protective materials are necessary to safeguard valuable applications including durable envelopes and mailers, high-quality graphic designs, and important documents. There are a variety of protective materials to choose from, yet PaperTyger's durable paper provides advantages for suitable applications that are difficult to find elsewhere.
Still not sure if PaperTyger is right for your printing needs? Request a free sample today and find out why PaperTyger provides unique solutions for a variety of use cases.