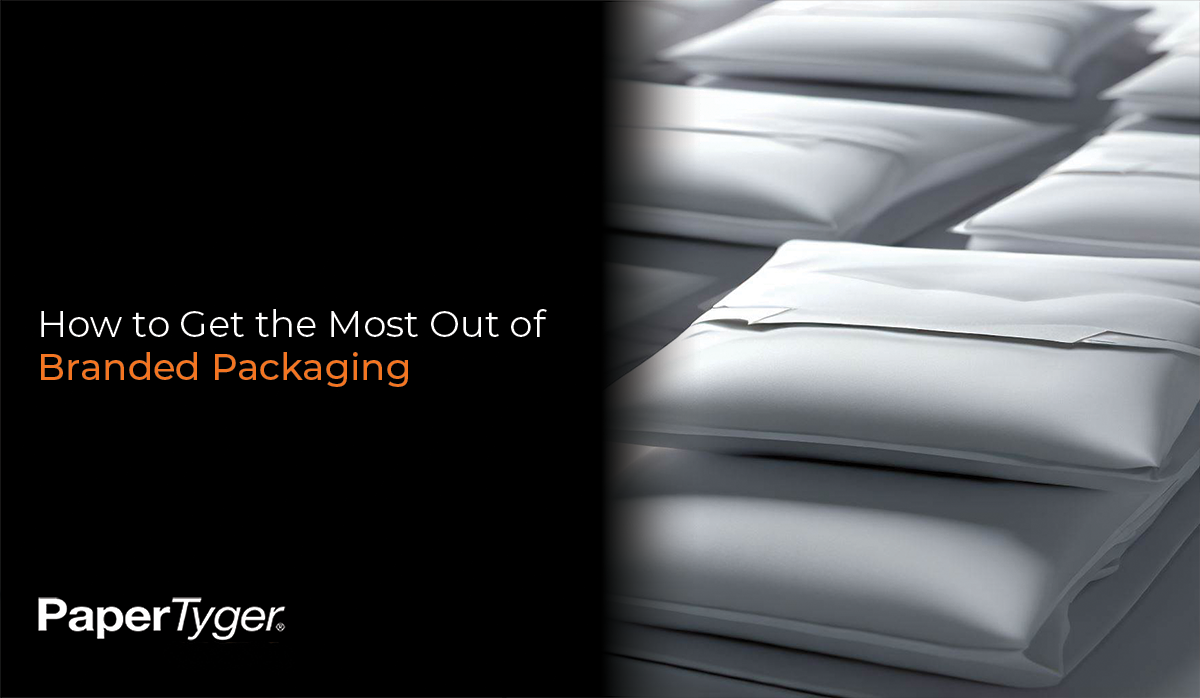 At first glance, it may seem that paper-based products will eventually become obsolete in the digital age. However, market trends and data indicate that the paper and printing industry is still highly relevant, especially concerning packaging needs. Packaging is used for a wide range of products like envelopes, mailers, and even soap wraps to provide protection during transport and handling. Additionally, product packaging is a vital commodity for most businesses due to its ability to offer efficient product storage for shipping as well as security and tracking.
Read on as PaperTyger discusses how packaging is still relevant and rising in demand in 2023.
Packaging Trends in the Digital Age
One of the printing industry's strengths is that the demand for packaging products has continued to expand. In the age of consumerism, packing needs will continue to be relevant, and demand still has the potential to increase. Even as online ordering and e-commerce become more and more robust and automated, wrapping products remains necessary when shipping to a consumer.
Reinforced envelopes and mailers, for example, are a common packaging option because they protect products with built-in cushioning– at a lower cost than corrugated cardboard packaging. Because there is such a wide range of products that require different types of packaging, current industry trends will likely continue to hold stable for the foreseeable future.
Increase Brand Awareness with Packaging
Packaging, especially custom packaging, presents opportunities for organic marketing and building brand awareness. Designing custom wrapping paper for products helps a business stand out from competitors in an often ruthless marketplace. In this way, it acts as a basic business branding tool, a marketing strategy, and a customer service booster wrapped (literally) in one!
Packaging first and foremost provides a layer of protection for products during shipment. As well as protecting the product, it contributes to efficient distribution, makes storage easy, can convey crucial handling information, and again, a well-designed package does all of this while promoting the brand organically.
Related article: Capitalize on Better Branding Opportunities with Custom Packaging
Packaging and Other Paper Branding Opportunities
Despite there being digital and online alternatives for almost everything, paper companies still supply consumers with plenty of products to support these services or for standalone printing needs. PaperTyger, for example, provides options for custom packaging, signage, branded business cards, envelopes, water-resistant maps, printable menu paper, water and liquid-resistant paper, racing bibs, and more, all in addition to providing alternatives to regular and fully synthetic paper types. Packaging demand is one of the primary contributions to the paper industry's viability moving forward, with different compositions and use cases.
We have many blogs defining the advantages of high-quality laminates over synthetic papers. For now, we recommend the following blogs to start:
How PaperTyger Substrates Perform Better Than Synthetics
PaperTyger vs Synthetics: A Comparative Overview
PaperTyger Packaging Specifications
PaperTyger is a truly-viable, competitive option for packaging--especially for envelopes and mailers due to its patented paper-film-paper construction. This design of a film layer combined with paper allows for reduced plastic use when packing products, establishing it as a fantastic alternative to fully synthetic options.
PaperTyger is a durable paper that can resist extreme weather and handling conditions. Our durable paper is resistant to tearing, oil, grease, and water. It also prints and converts like paper (because it is!), ensuring exceptional graphics and sharp definitions for detailed text and bar codes.
It balances synthetic paper qualities and real paper qualities, which gives it the upper hand on most printing methods while maintaining synthetic paper's impressive durability. PaperTyger wrapping maintains its durability by using a patented paper/film/paper construction that provides increased strength from the inner layer, without compromising print quality on the outer layer. When it comes to paper packaging, it's simply the best combination one could ask for.
For an example of this, Cenveo is a company based in Stamford, Connecticut. They partnered with PaperTyger ​​to create DURAGUARD™ envelopes and mailers made from PaperTyger paper. We have a case study available that dives deeper into this partnership. Click the link to learn more.
Curious about PaperTyger for your business needs? Request a free sample here. Alternatively, you can reach out! Leave a comment below or contact us today and let's discuss your unique business requirements.